SearchWithin Book Review

Meditation as a Way of Life
by Alan L. Pritz
When we first glimpsed Alan Pritz's book title, we were under the mistaken impression that it solely focused on meditation techniques. We were also initially skeptical about Pritz's historical ties—as a student—with Paramahansa Yogananda: would the book surreptitiously steer readers toward the Self-Realization Fellowship, Yogananda's legacy organization? We were pleasantly surprised by the breadth of topics and teachings contained in Meditation as a Way of Life...
We especially resonated with a theme weaved through the book: persistence pays great dividends for seekers.
---
Pritz offers a compilation of solid guidelines for spiritual seekers without crossing the line of proselytizing. We especially resonated with a theme weaved through the book: persistence pays great dividends for seekers. The book is also replete with advice on avoiding common pitfalls and tangents that trap many of us on the spiritual path. Additionally, Pritz provides a balanced set of tips on working with an authentic (enlightened) teacher, including four superlative maxims:
» Do not allow yourself to stop thinking rationally or feeling freely.
» Do not cut off ties with family, friends, or things that interest you.
» Do not give away large sums of money or material possessions.
» Do not have sex with your spiritual teacher or guide.
Such advice may seem trite, but in today's world gone awry with teachers digging in our pockets (and pants), it's worth emphasizing common-sense yardsticks.
While Pritz is a bit heavy on citations of Yogananda and his teachings, he also offers a fair amount of references to the Christian, Buddhist, and Hindu faiths and often sprinkles in quotes from the Christian biblical canon and the Bhagavad Gita. The heart of Pritz's writings involves guidelines for "right behavior"—a code of conduct for actions and attitude—to foster spiritual growth. In addition, substantive sections of the book center on energy basics and energy exercises. We also appreciated the balanced advice, as illustrated by this excerpt:
Lest anyone wonder, when an exalted experience is right for you, it will occur. If you are not ready, it will not. Do your best, and let results unfold in due course without attachment to outcomes. Spirit knows what is right for you along each step of your process.
What's not to like? At times, the book strays into the fringes of the spiritual path, which would necessitate a reader's leap of faith. We won't nitpick here with examples. Suffice it to say that some areas digress from the solid practical advice conveyed in most of the text.
Overall, in the vein of leaving no stone unturned, Meditation as a Way of Life is a good read. We think the book is professionally written, humorous at times (especially Pritz's "My Tale"), and practical. It may appeal more to those who are freshly investigating the spiritual path and wish to dip their toes in the waters of awakening.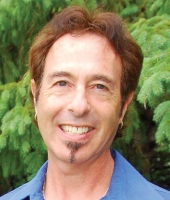 Meditation as a Way of Life: Philosophy and Practice
Paperback | ISBN: 978-0-8356-0928-9 | 288 pp.
Awake in Life
www.awake-in-life.com